Power Management Products
Micro Data Center
Stand-alone solution with a fully-integrated set of systems by design.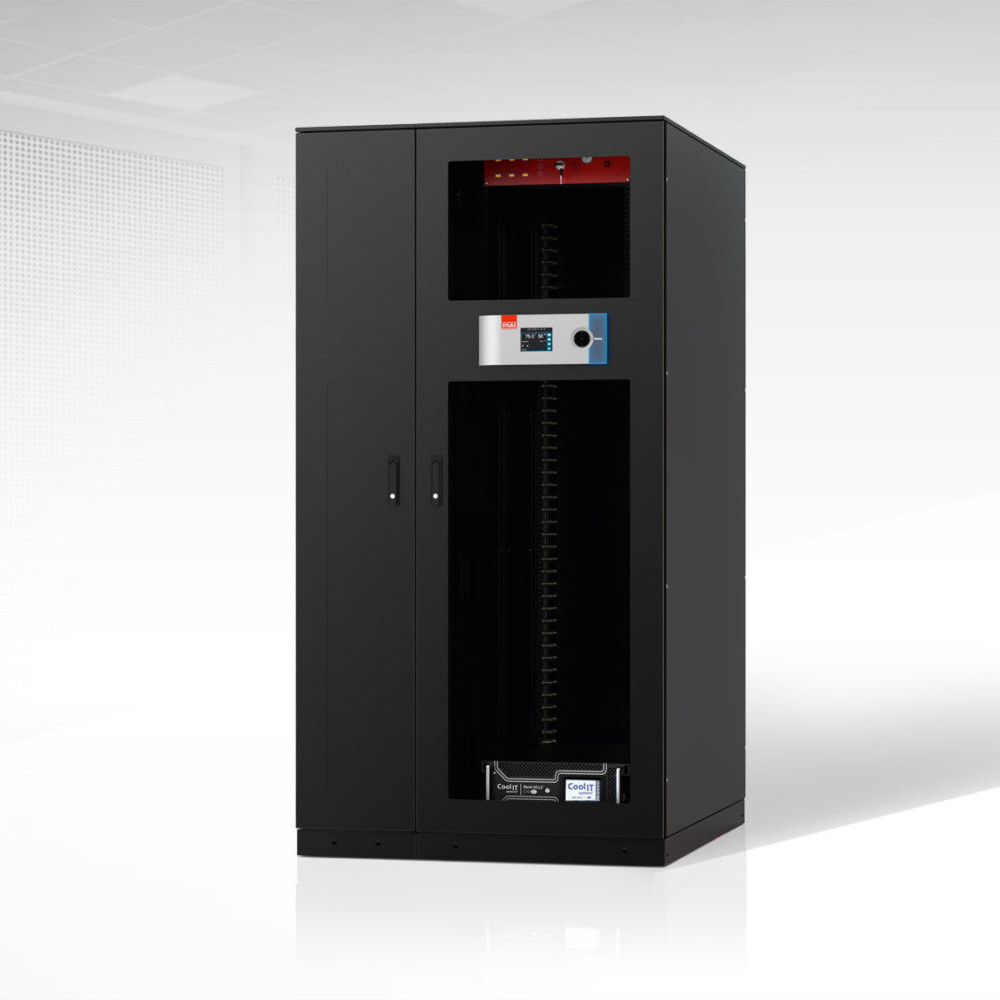 Product Overview
The STULZ Micro DC provides a cost-effective solution to quickly build up IT capacity where it is needed. This modular, highly efficient solution is easily scalable to meet both the needs of today and the growth of tomorrow – even in places where space is limited.
Micro data centers are stand-alone solutions, incorporating all the key components in a specified enclosure. All integrated design aspects including the rack, cooling, cable management, UPS, power, monitoring, and fire protection systems are vendor neutral and are available as either standard or optional features of the STULZ CyberMDC.
Features & Benefits
Optimal solution for small spaces and minimal servers
Quick and cost effective solution
Complies with safety requirements
Protects against harmful environmental conditions
Lockable hardware for high security
208 & 460 voltage
Water & Air Cooled solutions available
Remote monitoring
Multi-rack solutions available
Low to medium density for traditional setup
High density solutions available with STULZ/Cool IT's Chip-to-Atmosphere™ cooling technology
Worldwide sales and service network
Meets global standards
Micro Data Center Document Downloads